wood
With so much trash and waste in the world, it's great to see individuals like Ori Ben-Zvi turning into something beautiful and useful.
With stylish and thought provoking designs, Ubico Design Studio has been converting reclaimed materials into works of functional art since February of 2008.
Materials are collected from dumpsters, renovations works and the streets of Tel Aviv, Israel with the intention of urban gathering and reclaiming.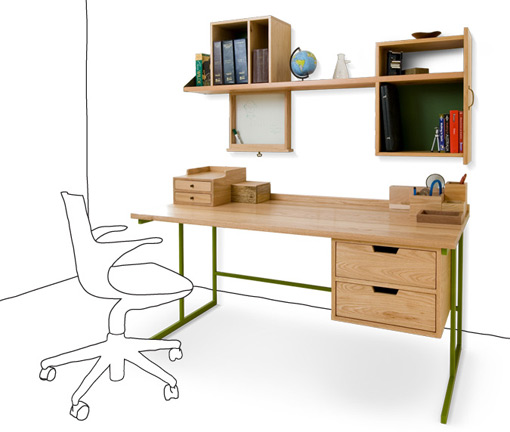 Offering sustainable furniture and accessories from recycled materials with environmentally conscious finishes, Our focus is on generating high quality design with good craftsmanship made solely of recycled and reclaimed materials.
Simply Wood Rings are some of the most unique and beautifully designed jewelry I have ever come across. With the help of a two apprentices and one office worker, Gustav Reyes employs a relatively cutting-edge method of wood-working to create durable, one-of-a-kind rings. Using bent lamination, a technique used in furniture construction, Gustav cuts thin strips of wood that are then soaked and wrapped rather than carved against the grain. This creates a very durable ring that maintains the structural integrity of the wood and its grain. The ring is then molded, carved, and embellished and finally covered with a lacquered finish. Created from a single piece of wood, these rings are not constructed by a lathe, nor do they have metal inserted to create stability. They can only be made by hand. The wood in the ring is manipulated only to the extent that it is capable of being manipulated; its integrity is never compromised.

<.p>
Each piece is crafted from repurposed materials. Salvaged lumber from other artists, wooden objects of personal significance from customers (such as baseball bats or musical instruments) are transformed into unique engagement rings, wedding bands or special gifts.
"I strive to create art with love and an understanding that this love is not a possession but a gift that must be shared. I try to give back to that love by making art not depleting the universe but reshaping one of its greatest gifts-trees. Through the use of wood all the energy, spirit and history of the tree is worked to bring out that beauty.
Art is a pure expression of a life lived without constraints."
- Gustav Reyes
Gustav handcrafts every ring to bring out the warmth and honesty of the wood, striving to maintain its original spirit. When you order one of their rings, you know you are getting something that comes only from environmentally and socially conscious sources, something that has been uniquely crafted by hand to bring out the true beauty of each piece of wood.
I had the pleasure of interviewing Khader Humied, the founder of MetaForm Studio, a lighting design studio using reclaimed and sustainable materials for their magnificent pieces. Having been featured in home style magazines Dwell, Domino, New York Spaces and Natural Home Magazine, MetaForm is no stranger to praise.
How did your company get its start, and what made you decide to make it eco-friendly?
In 1998, I was working in Manhattan and noticing how corporations were throwing away furniture left and right during renovations and remodeling. I started off by picking up 2 office chairs. I removed the legs and attached them to a piece of plywood, and voila, a rolling coffee table with chrome legs (on wheels). From there I moved on to flower crates stacked up on the street in the flower district. The first one I found I put a bulb inside and instant lamp! After several years, I began using the wood from recycled crates as well as other wood from pallets and other items, and transformed the wood into slats, which I assemble into my current line of lights. The base line for my company has always been to find a function and use for materials that have been discarded. I am an ardent believer that using natural and sustainable materials is the only way to go forward and be kind to the planet.
What are your goals for the future of this business?
I would like to reach a wider audience, employ more people, and expand the line to include other designs. During the 10 years I have been doing this work, I came up with numerous ideas/products, some of which took shape as actual furniture. For instance, I created a Pallet Desk, made entirely from planed wood pallets (oak). This is really a testimony to what you can do with recycled materials. I also designed a Re-Tire rocking chair made from recycled car tires. Since I am an inventive person, I would love to get more of my ideas out there.
Are there any designers or artists that have influenced your style, where do you find your inspiration?
I am a long-time Frank Lloyd Wright fan, having gotten a degree in architecture. I also admire traditional crafts and local vernacular architecture and appreciate anyone who makes anything with pride and heart. The universe and the unconscious inspire me on a daily basis. Great ideas are out there waiting to be discovered. All you have to do is be open to receive them.
What makes your business eco-friendly?
We currently use only sustainable or recycled materials, mostly wood. All of our stains are nontoxic and we use energy-efficient lightbulbs. Our process of manafacturing is very clean and does not generate scraps or fumes. For example, our shop is in an industrial complex. All I have to do is walk around and collect wood pallets. Our other source of wood is sustainably harvested forests and the plywood we use is nontoxic.
You can find MetaForm Studio lighting installations if you happen to be in the New York area at IN Boutique and ReLish Restaurants, or just take a look at their striking website and order one online.
Keep up with us on Twitter and RSS!

You can find us at:
@
chicecologist
Most Popular
Categories